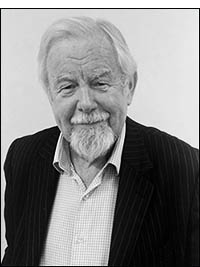 • After qualifying as a doctor at London's Charing Cross hospital, I then trained as a Psychiatrist at Guys Hospital. I was appointed as a Consultant Psychiatrist to Hellingly Hospital, Sussex.
• Whilst working at Hellingly, in addition to looking after patients with a wide range of psychiatric conditions , I developed a special interest in Forensic Psychiatry. I assessed and reported on patients who had been involved in criminal activities. These ranged from minor offences to serious crimes including manslaughter and murder.
• I assessed inmates at prisons in the south of England as well as patients at Broadmoor and Rampton. These assessments were prior to their transfer to Hellingly for treatment for rehabilitation.
• I played an active part in the planning of a forensic psychiatry service at Hellingly.
• Post Traumatic Stress Disorder is one of my specialist areas. Together with a colleague, Edward Sim, I set up Trauma Screening and Treatment (TSAT). Based in Hove, Sussex, TSAT provides expert assessment and therapy for people who have been involved in a wide range of accidents and other traumatic incidents.
• Assessing and treating patients with alcohol related problems has been a major interest throughout my career.
• During my post graduate training as a psychiatrist,
I ran the Alcohol Treatment Service at Bexley Hospital and subsequently established the Community Alcohol Team in Hastings.
• I've had my 15 minutes of fame on TV and radio. Most recently I spoke about stress and its treatment on BBC Radio Kent.
• As well as contributing to papers and books on psychology, I also wrote a book with co-author Derek Bowskill. In The Do it Yourself Mind Book we describe how the mind works, how it can go wrong and the things that patients and doctors can do to achieve recovery.
• I live and work in the peaceful Sussex countryside close to Hartfield. I see patients and medico-legal clients at my consulting room at the Nuffield Hospital, Kingswood Road, Tunbridge Wells, TN2 4UL.